Rat Attack!
Jerry visits Battlefield House Museum & Park
In partnership with: Battlefield House Museum & Park
Jerry Muskrat wakes up in the middle of a re-enactment of the Battle of Stoney Creek, in the thick of the War of 1812. Jerry joins the hugely outnumbered British forces, as they manage to hold back an American advance, assisted by John Norton and other Haudenosaunee warriors. It's the farthest the American army made it along the Niagara Peninsula during the War of 1812!

This MOM (Multimedia Outreach Module) is part of a 5-episode story arc developed in partnership with the Hamilton Civic Museums owned and operated by the City of Hamilton. Other National Historic Sites in the series include the Hamilton Museum of Steam & Technology, Dundurn Castle, Whitehern Historic House & Garden and the Hamilton & Scourge shipwrecks National Historic Site.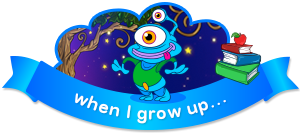 When I grow up, I want to be: a regular in the British Army
A "regular" is a full-time, professional soldier who is part of the regular army. Young British males in the early 19th century enlisted in the army because they wanted adventure, they wanted to travel, they were impressed by the uniform, they wanted to escape poverty, or simply because it was the "thing to do".